Home » Blog » Load Bank Services
Load Bank Services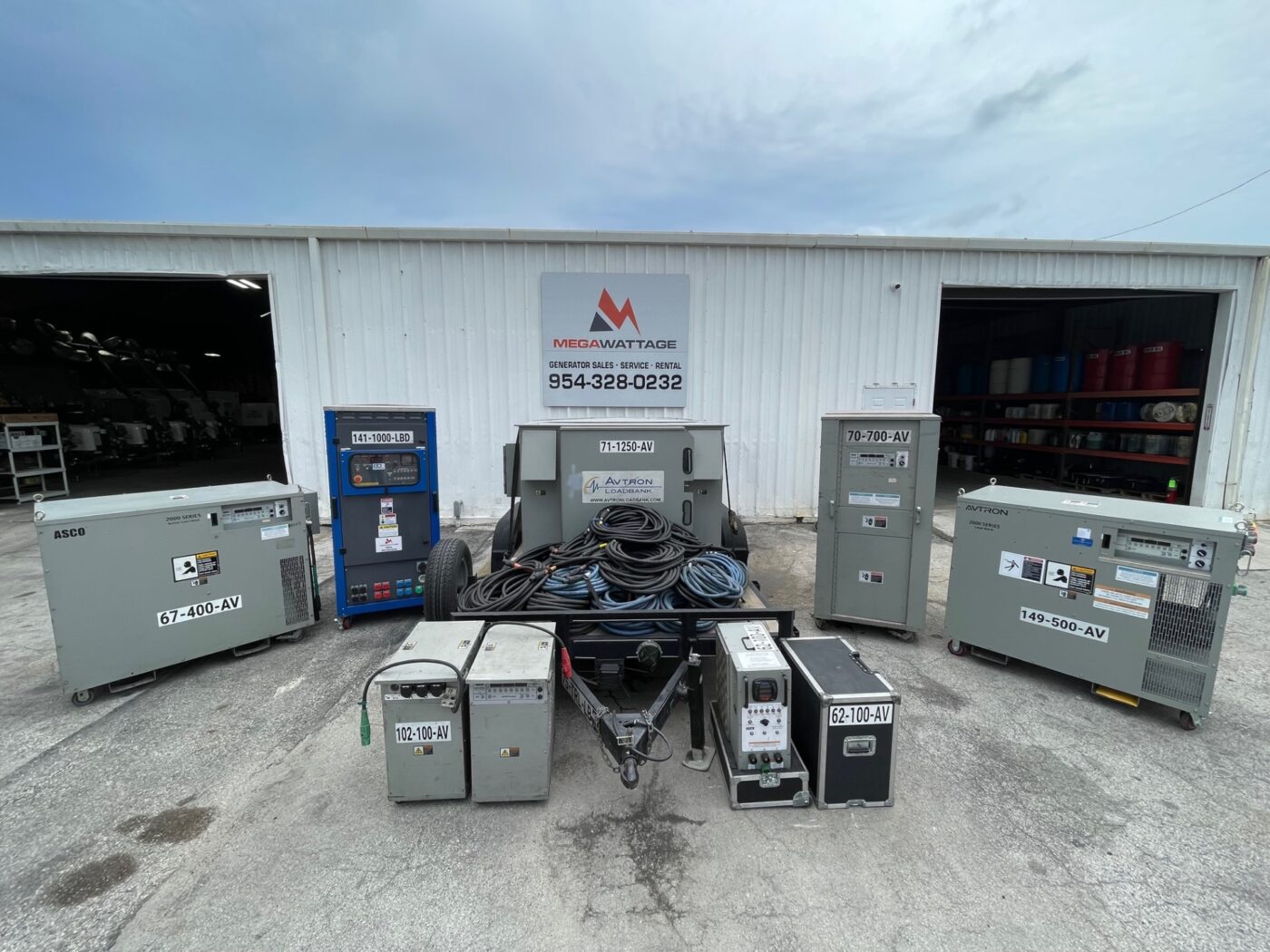 Resistive Load Banks produce an artificial power load to be placed onto a generator. Load Bank Services will be able to create a kilowatt demand that equals the maximum power output of a generator. For example, a 100KW load bank may be hooked up to a 100KW generator, and, at maximum load, the generator will produce 100KWs. If the generator is too weak to supply the power demand of the load bank, it will shut down.  
A load bank service will confirm a generator's ability to handle an electrical load. Load Banking is a key part of the maintenance of any backup power system. It's also necessary as a maintenance tool, helping prevent future problems associated with running on a minimal load, such as wet stacking and carbon deposits in the exhaust pipe. Backup or standby generators should be tested often to assess their emergency readiness. Megawattage rental generators are load banked frequently to ensure proper operation.  
Load bank testing for generators assists with the following: 
Removes soot and unwanted material buildup in the engine and exhaust system that would otherwise diminish the engine's performance. 
Cleans out the exhaust system by eliminating or preventing instances of wet stacking, which is a condition that causes an oily residue or leakage of unused diesel build-up in the exhaust; this is a result of long-term idling or running under load, and it is resolved by load banking a generator.  
Diagnosing the generator's functionality under a high load may reveal otherwise undetectable maintenance issues.  
Confirming that the generator will provide the power requirements of the building or job site during an outage or emergency. 
Determining any KW loss that has occurred over time. 
Megawattage offers a range of Load Bank Services of various generator sizes and voltages for rent and service.
Contact us today with any questions about our load banking service.
Contact Us
Thank you for your interest in Megawattage. Our team is ready to assist you 24/7. Please fill out the contact form or contact us by phone or email.